The MTV Video Music Awards have always been the stage for our favorite celebs to provide us with the most shocking and exciting moments that we keep gossiping about for almost forever!
MTV VMAs 2013 will be held at the new Barclays Center in Brooklyn, today i.e. August 25th, so we have listed down the six most shocking moments of the ceremony ahead of tonight's show.
Check out the wildest moments of the VMA history that will never ever fade in our minds!
6. Katy Perry Kisses Niall Horan And Harry Styles, 2012: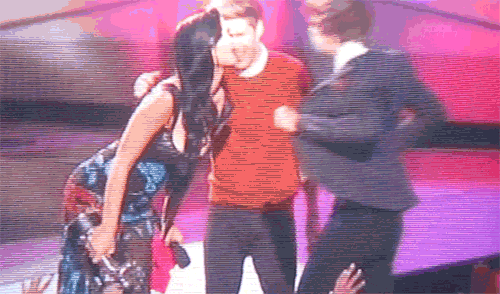 5. Lady Gaga bleeds on stage, 2009:

4. Britney Dances with a Snake, 2001:

3. Beyonce Announces She's Pregnant, 2011:
2. Kanye West Interrupts Taylor Swift's Acceptance Speech, 2009:
1. Madonna kissing Britney, 2003:
All of this could've only happened on MTV's stage.
If you want to add in your favorite moment from the VMAs in the list then please share it with us in the comments section below.
Read More: Lady Gaga To Perform At MTV Awards For First Time Since Surgery