In 2004 Ameneh Bahrami, a woman in Iran was returning home from work, when a man named Majid Movahedi threw a bucket full of acid into her face. It left her horribly disfigured and blinded. Bahrami had repeatedly rejected Movahedi's proposals of marriage. He had threatened to kill her unless she consented; but instead he decided that if he could not have her, then he would make sure that no other man would desire her. This crime is known as 'Vitriolage' or more commonly known as 'Acid throwing.'
Read: Iran To Blind Criminal With Acid In 'Eye For An Eye' Justice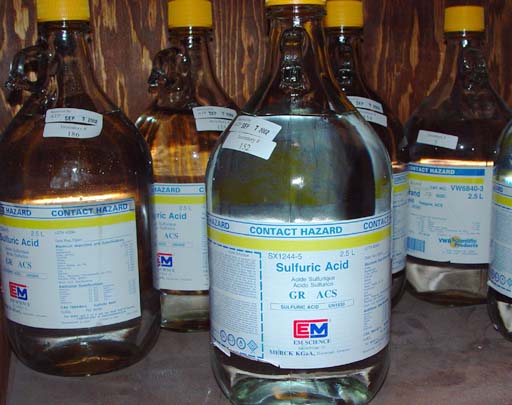 "Acid Throwing or Vitriolage is a form of violent assault. Perpetrators of these attacks throw acid at their victims, usually at their faces, burning them, and damaging skin tissue, often exposing and sometimes dissolving the bones. The consequences of these attacks include blindness and permanent scarring of the face and body… The chemical agents most commonly used to commit these attacks are hydrochloric acid and sulfuric acid. According to Mridula Bandyopadhyay and Mahmuda Rahman Khan, it is a form of violence primarily targeted at women. They describe it as a relatively recent form of violence, with the earliest record in Bangladesh from 1983." - Wikipedia

In a male dominant closed society like that of Iran, it is not easy for a man to accept rejection easily. Men are accustomed to rule over women and expect them to oblige. When in such a society a woman stands up and denies that dominant male off their demands it is likely that they are punished. Punished to think that they can have a choice or an opinion. Vitriolage can have many root causes, from; disputes over land, fanaticism, to enforce the caste system, domestic violence, but its most evident and common cause is that it is a form of revenge of refusal to sexual advances, demands of dowry and marriage proposal. That is exactly what happened with Bahrami and many others in similar countries.
There are thousands of such stories of the same nature that occur specially in developing countries like Cambodia, Afghanistan, Pakistan, Bangladesh, India, Iran and other neighboring countries. These countries tackle this situation in a varied fashion. All the countries have foundations that try to deal with the situation; providing counseling, medical, psychological and rehabilitation assistance, training and guidance. In 2002 Bangladesh introduced a death penalty for throwing acid and passed laws strictly controlling the sales of acids. In Iran the 'Qisas' law is present. So is the case with Pakistan. However here the law is not binding and is rarely imposed. Qisas is an Islamic term which means 'Retaliation,' and follows the principle of 'an eye for an eye.'

The issue of Qisas Law gained importance when in 2009 the Iranian courts decided on a fine and imprisonment for Movahedi, the attacker of Ameneh Bahrami. But Bahrami insisted that she was entitled by law to qisas (retribution) because, in her words, "only this way will he understand my pain." In 2008 she won her case, after which Movahedi's lawyers launched a number of appeals, all of which were unsuccessful. And finally in May 2011 – Bahrami's wish was to be carried out. Movahedi was to be blinded by dropping a few drops of acid in his eyes.

The Amnesty International and the British Foreign Office rendered this sentence as 'Torture' and this caused the Iranian organizations to block the Judicial blinding of Movahedi. While, Ameneh not only lives with a dreadful unappeased pain but is also unable, because of her blindness to work as the Engineer she was trained to be.

Shahnaz Bukhari, who founded the Progressive Women's Association in Rawalpindi, Pakistan to help the victims of this form of violent assault, had, according to a New York Times article two-and-a-half years ago, "documented 7,800 cases of women who had been deliberately burned, scalded or subjected to acid attacks, just in the Islamabad area. In only 2 per cent of those cases was anyone convicted." Such crimes and the lack of deterrent sentencing are by no means new to a country like Pakistan. The main reason behind such crimes appeared to be the lack of clear legal framework, the lack of legislation. Earlier there was no law in Pakistan to regulate the manufacture, supply and access to acid.

However, the National Assembly unanimously passed 'The Acid Control And Acid Crime Prevention Bill 2010' on Tuesday, May 17, 2011 which recommends 14-year to lifetime imprisonment sentence and fines up to Rs 1 million for those who commit the crime. The purpose of the bill is to control the import, production, transportation, hoarding, sale and use of acid to prevent the misuse of acid and provide legal support to acid and burn victims. The bill was introduced last year by MNAs Marvi Memon, Begum Shahnaz Sheikh and Advocate Anusha Rehman in a bid to prevent growing incidents of violence against women.

Bahrami had come to regard herself as someone who would stand up against this heinous crime by men. She wanted to set an example: "My intention is to ask for the application of the law not just for revenge but also so that no other woman will have to go through this. It will set an example." She wanted to benefit other women where the law seemed to be hoarded in favor of violent, dominant and abusive men.

Movahedi's blinding was ceased by the Western World. Would it be fair to ask if the West Clearly understands the nature of this Social Epidemic in this region? Do they truly understand the root causes, the pain that Bahrami has gone through and is still going through? Do they realize that Qisas would have sounded Torturous but then, so was the atrocity that Bahrami and thousands of other women like her go through? Do they understand that the law in such countries gives dominant men to actually get away with such a heinous act of inhumanity?
It is true that the lex talionis would not have had repaid Bahrami. But would it not scare other men to misuse the loopholes in the judicial system. If Qisas is not the right method of tackling with this epidemic, then do we know what else is? Because clearly money and a few years of imprisonment can possibly not return someone their Normal Life and Respect in the Society.