The press goes overboard, yet again, with its coverage of the Royals.
History is rife with incidents which prove that news coverage of Britain's royal family has always been exaggerated and overdone.
However, the mainstream media manages to take it to another level of "stupid" as the years pass.
Just as a recent example, all the major news outlets including the BBC, The Guardian, The Huffington Post etc went bonkers on Thursday when the Duke and Duchess of Cambridge – Prince William and Princess Catherine Middleton – spent their third day in Australia, watching a sheep-shearing ceremony.
Sure, reporting royal family tours make for good soft news articles; however, giving two to three updates in one day is not only bizarre it's also not newsworthy.
To support the argument above, the following are some of the many news articles that were published over a course of one week.
Royal couple and baby arrive in New Zealand:
Kate Middleton had a Marilyn Monroe moment, disembarking from their plane after arriving in Wellington.
The press went crazy after several photographers caught Prince William staring at his wife's skirt.
Royals Get Puppy Love Before New Zealand Trip Wraps Up:
Believe it or not, this was an actual news item.
Here's what a Reuters reporter wrote:
"The couple visited Wellington's Royal New Zealand Police College where they fussed over two German Shepard puppies -- police dogs in training.....with fashion-loving Catherine asking whether they ate all your shoes!"
Royal Play Date With Prince George:
The eight-month-old prince was taken to the Government House in Wellington on day three of the royal New Zealand tour.
No one seemed to get over the fact that Kate Middleton could actually carry her own baby throughout the play date or how chubby Prince George's cheeks looked.
Royals Visit New Zealand Winery:
On the seventh day of their trip, the Duke and Duchess of Cambridge tasted some wine and cheese which ended long-term speculations that Kate Middleton be pregnant again.
A major news agency considered the following as newsworthy:
"Suggestions Kate might be pregnant are soon dispelled, after she indulged in a tipple."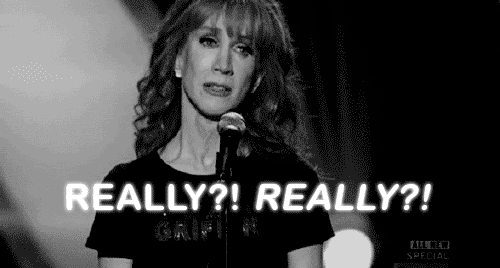 Royal Visit To Auckland Harbor:
Prince William and Catherine had a race aboard two America's Cup yachts at Auckland Harbor.
There were people, actually supporting and cheering for them.
Carbonated.TV