Rikers Island medical official ordered the suicide watch as a precaution, according to a source.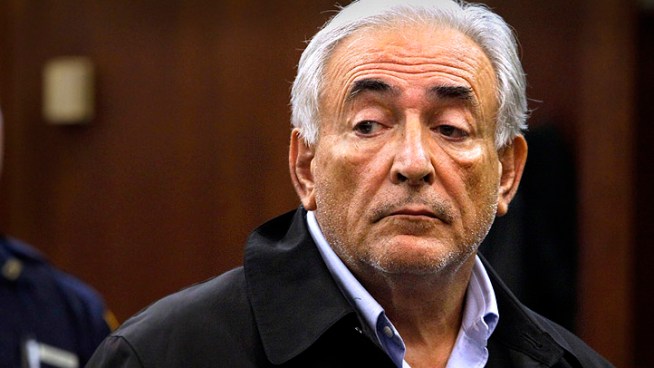 The International Monetary Fund chief accused of sexually assaulting a Manhattan hotel maid is on suicide watch in his Rikers Island cell, NBC New York has learned.

The special designation for Dominique Strauss-Kahn means he is checked every 15 to 30 minutes and has been given a special prison jumpsuit and shoes that have no laces, a source tells NBC New York.

The source says a Rikers medical official ordered the suicide watch as a precaution, given the delicate nature of the case.

"While inmate health records are confidential under the law... the Department of Correction follows the same protocol for safety and security of all inmates and that protocol dictates that every inmate is assessed for risk of harm to himself and risk of harm to others," a correction department spokesman said.

Strauss-Kahn was arraigned Monday on charges including attempted rape, sex abuse, a criminal sex act, unlawful imprisonment and forcible touching.

The maid's lawyer told NBC New York on Tuesday that her life has been turned "upside down" from the ordeal and says she is in hiding.

Strauss-Kahn is a member of France's Socialist party and was widely considered the strongest potential challenger to President Nicolas Sarkozy next year.
NBC