Suleiman, head of intelligence under Hosni Mubarak, was undergoing medical tests when he died, his assistant says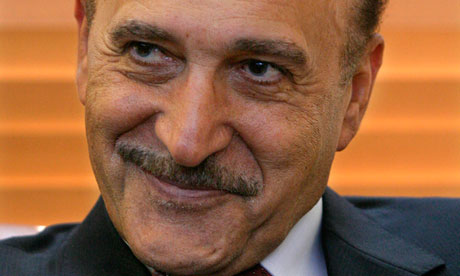 Egypt's former head of intelligence Omar Suleiman, one of the ousted president Hosni Mubarak's most senior officials, has died in the United States where he was undergoing medical tests, his assistant says.

"He was fine. It came suddenly while he was having medical tests in Cleveland," said the aide, Hussein Kamal, without giving a reason for Suleiman's death.

The former intelligence chief stepped briefly into the limelight when he was made vice-president days before Mubarak was ousted in a popular uprising last year.