Last week a debate arose over whether Kate Gosselin's children were being subjected to child labor for appearing on their reality TV show, Kate plus 8. CarbonatedTv did a little digging around and came up with a list of big name companies who have had a history of child labor, much worse than a bunch of kids under the supervision of their mother on the TV. While these companies publicly condemn child labor, they have simultaneously turned profits due to such activities. Here we list some of the companies that have child labor involved at some point in their supply chains.
Child labor is one of the worst social problems plaguing the world today. Defined by the International Labor Organization of the United Nations, a child laborer is one who performs any economic activity under the age of 15. The ILO Convention has been ratified by 148 countries, while it has 183 member states.

Many countries, even those ratifying the convention, have their own laws about when a child can legally start work. Dividing between the type of work like light work and hazardous work, some countries have legalized work from ages as low as 12. In the US, the legal age when a child can find employment without parental consent is 16 years old. Despite this, the UN says there are close to 230,000 child laborers in the USA.

According to the UN, there are close to 250 million children embroiled in child labor around the world either part time or full time. However, in poverty stricken countries of Western Africa, South East Asia and Latin America, child labor is considered a norm to help out the family.

Big name corporations often outsource products from these countries. They may support child labor directly if the factory they contract employs child labor. Meanwhile, a company may support child labor indirectly via a multitier supply chain for which the parent contractor may not be liable for. Example, a company is contracting a manufacturer in China to make jeans, and is legally bound to not use child labor. The Chinese company in turn sub contracts the labels for the jeans to another factory which does employ child labor, in this scenario the parent contractor will be responsible for child labor.

Here is a list of companies that are found to be benefitting from child labor, directly or indirectly.

Apple

Many of you would be surprised to find Apple, and Steve Jobs to be on this list. As It turns out, some of the key minerals used in manufacturing the aesthetically designed iPods, iPhones and iPads are mined by children in the conflict zones of Congo. Called the three T's, Congo supplies Tin, Tantalum and Tungsten to metal smelting factories in South Asia. These factories have clients who manufacture components for electronics giants like Apple, Intel and HP. Electronics manufacturing companies like Apple and HP In their defense say that active child labor is involved five to six tiers below the production lines in their supply chains. Despite the public regrets, this practice continues to date.

Nike


The American sports company is notorious for handing out contracts to sweatshops in Third World countries. As recent as 2001, Nike itself admitted to having given contracts to factories which employed children. A 2001 audit report pointed out that child labor was involved in the manufacture of its sporting goods. Nike Chairman Philip Knight regretted that they had "blown it". He also admitted that ending the practice of employing children as young as 10 years old in countries like Pakistan, Bangladesh, China, Vietnam, Cambodia and Indonesia, was difficult. Child labor is continuing in Nike contracted factories in Vietnam, Cambodia, and Indonesia.

Firestone Natural Rubber Company

The renowned tire manufacturing company from Akron, Ohio and a subsidiary of Bridgestone was rocked when it was revealed that Firestone rubber plantations in Liberia were employing children. Due to the high production quotas demanded, workers had resorted to enlist children to complete requirements. A 2006 UN report revealed that managers of Firestone rubber plantations in Liberia were not keen on following company policies, and child labor was often overlooked. In an interview to CNN, President of the Firestone Natural Rubber Company said that workers were supposed to sap about "650 trees a day, spending a couple of minutes per tree". This translates to about 21 work hours spending 2 minutes per tree. The practice still continues.

Primark Jeans UK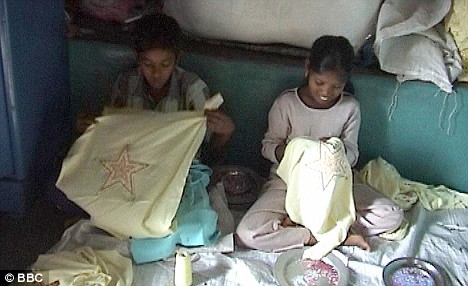 Primark Jeans is a UK High Street fashion outlet that has managed to counter the recession and rising costs of competitors by rolling out jeans that cost as low as $8. While many wondered how this company could survive selling their wares at almost throwaway prices, a documentary showed last year that Primark was paying children in Bangladesh 60 pence for making a single pair of jeans. This year, Liz Jones from Life&Style of The Daily Mail flew to Bangladesh and discovered that Primark, along with other big name manufacturers like H&M and Zara, were still sub-contracting factories that employed children in Bangladesh. The article appeared on 19 July, 2010 in the Daily Mail and has since been removed from the site.

Nestlé Ltd.

West Africa supplies 70% percent of the world's cocoa needs from 1.5 million farms. The Ivory Coast is the single largest producer, at 36 percent of African cocoa produce, with Ghana, Cameroon and Nigeria being the other major West African producers. Cocoa farms across this region are notorious for employing hundreds of thousands of children. The legal age of child labor in Ivory Coast is 14, children as young as 9 were found to be farming the cocoa pods. Nestlé is the third largest buyer of cocoa from the Ivory Coast, having procurement, processing, storage, and export facilities in the West African country. Despite having the knowledge of child labor, this practice continues to date.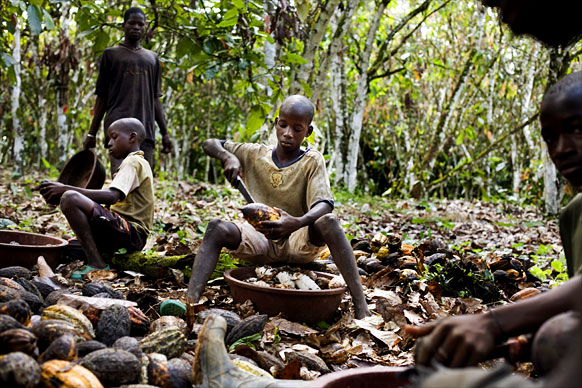 Hershey's

Hershey's, along with the rest of the global chocolate industry, procures its cocoa from Western Africa. Ivory Coast, one of the countries where Hershey's gets its cocoa, has been identified by the US Department of State to have at least 109, 000 child laborers working in cocoa farms. In a BBC documentary screened earlier this year, it was revealed that the business of employing children in cocoa plantations has become so lucrative that it has given rise to child trafficking in the entire region. What makes Hershey worse than Nestlé is that Hershey buys its cocoa from Nestlé.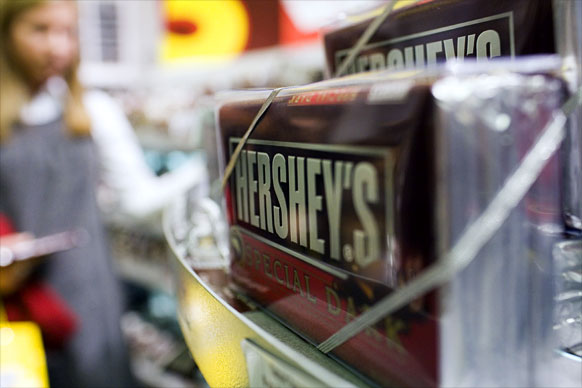 While companies like Apple and HP can argue that the factor of child labor is way down the supply chain, it does not absolve them of their responsibility as a credible goods manufacturer and supplier. It does not make it right that one can out source operations to countries where children as young as 12 year old can be hired and pay them less than a quarter of the wage.

Certainly companies like Levi's Straus, that stopped procuring cotton from Uzbekistan in 2009 after discovering that their cotton was being picked by 10 year olds, are a good example for all to follow. On the other hand companies like Nestlé, Hershey's and Primark who have full knowledge of child labor in their contracted factories, and continue to indulge in these practices, deserve no respect.
Ultimately it's the responsibility of the consumer of whether child labor is rewarded or punished. It is the consumer who, in the end, is paying for products and by-way of which the contractors who employ children. Activists in the past forced furniture manufacturers IKEA and clothing giant GAP into action about their child labor products. IKEA teamed up with UNICEF after their child labor associations were revealed in 2005. GAP, meanwhile, was forced to remove a section of its Kids range from shelves after a report surfaced in 2007 that their kid's shirts were made by 10 year olds.

Consumers need to contact company heads about their policies and what companies are doing to produce child labor free products. If companies are not responding, as is in the case of Apple, Hershey's, and Nestlé, consumers should boycott such products. There are groups like Stop Firestone which urge consumers to contact CEO's of Firestone Rubber and Bridgestone and ask those in charge to stop.