Violence in the hilly North Western Indian state of Kashmir has drawn international attention. The world's largest democracy is in a fix to deal with protesters in Kashmir, where clashes have killed over 100 people in the past 100 days. Now a 40 member delegation of lawmakers have gone to Srinagar to hammer out some sort of a deal that will bring peace to the scenic valley.
There have been violent protests and deadly civil unrest in the Indian administered Kashmir over the past 100 days, resulting in the deaths of over 100 people.

The protests started after a 17 year old boy, Tufail Ahmed Matoo was shot dead, while playing cricket back in June. This incident reignited decades' long separatist movement in Indian administered Kashmir. The native Muslim population wants independence from Indian rule after being oppressed for decades.

What is different this year, in what has become annual protest season in Kashmir, the Indian government has suddenly become relatively compassionate towards Kashmiris.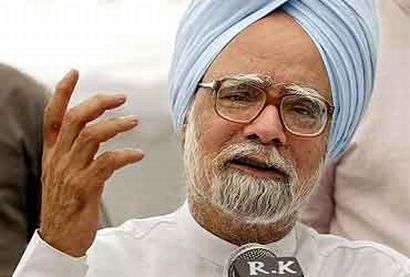 The Indian Prime Minister, Dr. Manmohan Singh, in a rare utterance of emotion about Kashmiris said:

"I was shocked and distressed to see young men and women — even children —joining the protests on the streets,"

at the opening of a political meeting to help ease tensions in Kashmir.

The Home Minister of India, P. Chidambaram came out and said in a public interview on September 19,

"we do need to recognize this.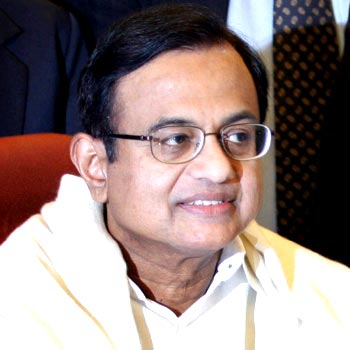 The protests are certainly more widespread and there is significant alienation."

There seems to be a definite softening of the Indian attitude towards Kashmiris. For decades Indian attitude towards Kashmiris was muzzling any sort of protest in the region with violent force.

Earlier this week, a 40-member delegation of lawmakers from New Delhi made the trip to Srinagar, the summer capital of Kashmir, to hold talks with the separatist leaders, the All Parties Hurriyat Conference (an umbrella group of all separatist political parties in Kashmir).

"On our part, we are ready and willing to engage and sustain in a meaningful and irreversible process of dialogue and jointly develop and implement a solution to the Kashmir dispute that is acceptable to all sides — India, Pakistan and the people of Jammu and Kashmir"

said the memorandum from separatist leader, Mirwaiz Umer Farooq.


Sections of Kashmiri separatists have often stated that their right to join Pakistan at the time of division in 1947 was usurped by India. India too has often blamed Pakistan involvement in any unrest in Kashmir. A Pakistani reaction to the ongoing developments in Kashmir was expected. The upper and lower houses of Pakistani parliaments, both, unanimously passed resolutions on Kashmir on September 20th

"This house condemns brutalities and atrocities that were unleashed by the Indian forces against people of Kashmir, killing 100 men, women and children in one month, and terms it gross violation of human rights".

The resolution also countered the popular claim by India that Kashmir was Indian Territory and any unrest was an internal matter. "This house makes it clear that Kashmir is an issue yet to be resolved under UN resolutions and it is not an internal problem of India."

The UN and the international community have stayed silent on this matter. On September 21st a statement by UN Secretary General, Ban Ki Moon was released with regards to the violence in Kashmir.

"The Secretary General regrets the latest loss of life," his spokesman Martin Nesirky said in carefully-worded remarks. "He (Ban) calls for an immediate end to violence,"

the Spokesman added.
However, the real stake holders in Jammu and Kashmir, the Kashmiri people were very clear about what they want

"Why don't you put an end to the violence, so that an old father, old mother and younger sister don't lose their support?"

a local resident whose son was shot dead by a police official, told NDTV channel in Srinagar as the delegation arrived.

For the delegation sitting in Srinagar awaiting contact from separatists the challenge remains with the State's non-negotiable aggressive use of force in the region. As talks were about to take place, a curfew was in effect in Kashmir with police and army personnel manning all posts. A banner on the back of an Indian army truck told of a different side of India that Manmohan is desperately trying to bury

"If anybody tries to harm the life or property of the army, they shall be fired upon with intent to harm (kill)".

To many the message is clear.

However, after 20 years of blind aggression in the region, the sudden change of heart of mainstream India is heartening. Political analyst Chintamani Mahapatra at New Delhi's Jawaharlal Nehru University says this is the best possible initiative by India's government to defuse tension and bring peace to the troubled Kashmir valley.

"This is just the beginning. Both the government and separatist leaders have to work out a compromise formula and walk the extra mile to arrive at a consensus".