Mt. Bulusan in Sorsogon spewed a three-kilometer ash column Monday morning, covering several villages in its southwest with ash, the Philippine Institute of Volcanology and Seismology said.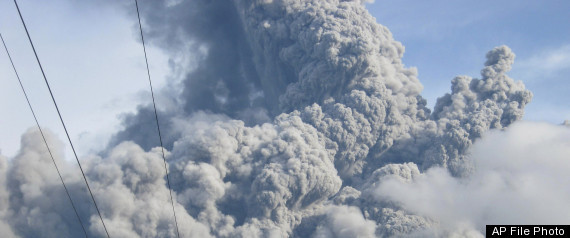 It has been reported that there has been a major volcanic eruption at Mount Bulusan, which is on the island of Luzon in the Philippines. The built up steam led to a major eruption of ash that has reached two kilometres high.

In November, Digital Journal reported on two occasions about eruptions at Mount Bulusan in the Philippines. Ash from the eruption hit villages 10 kilometres away and also led to a strong 6.0-magntude earthquake just hours later.

On Sunday, ABS-CBN News reported of another intense eruption that spewed a two-kilometre ash cloud. The Philippine Institute of Volcanology and Seismology (PHIVOLCS) said the cloud is heading in a southwest direction towards a town called Irosin.

"We expected this. We are on Alert Level 1," said director of PHIVOLCS, Renato Solidum. "At this stage, it is possible to have steam-triggered explosions which are not really very strong. People are still advised not to enter the 4-kilometer permanent danger zone."

24 hours prior to the eruption, PHIVOLCS recorded two earthquakes near Mount Bulusan – it wasn't reported by the United States Geological Survey (USGS).


"There was no steaming observed at the crater and other known thermal vents," said PHIVOLCS in a statement. "Results of ground deformation surveys conducted last 25 – 29 January 2011 showed that the volcanic edifice was slightly deflated relative to December 2010 survey."

Harold Geronimo, a journalist in Manila, was the first to break the news and posted a message on his Twitter account within minutes, reports the Huffington Post. Local news agency, Philippine Daily Inquirer, published photos on their website.

GMA News reports that civil aviation authorities will warn pilots to avoid flying their airplanes close to the summit of Mount Bulusan. A volcano's ash and fragments can cause serious damage to an aircraft.

Government officials have not ordered evacuations, but they did advise those living close to rivers and valleys to be cautious against sediment stream flows and lahars.
DigitalJournal