Twitter Reacts To Rick Santorum's Obama N-word Gaffe
hira
The reaction from Twitter encapsulates exactly what everyone is feeling after Rick Santorum's almost-N-word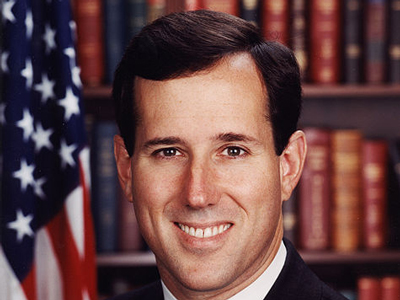 Republican Presidential hopeful Rick Santorum was speaking at a gathering in Janesville, Wisconsin, when he committed a big blunder. Calling the President of the United State the N-word, is probably saying goodbye to the Presidency. But that's exactly what Rick Santorum almost-did. This is what Santorum told the crowd at Janesville:
"We know, we know the candidate Barack Obama, what he was like. The anti-war government nig- uh, the uh America was a source for division around the world."
Here is some of the reaction we've picked up from Twitter.
OMG, RICK SANTORUM CALLED BARACK THE N WORD. OMSDFSDJFH

— Anthony | Lady Gaga (@Anthagiox) March 30, 2012
ONCE MORE: Watch #Santorum stumble over the N-word in this clip as he talks about Obama youtube.com/watch?feature=… POSSIBLE N-WORDS: nnn-nacho?

— Tasbeeh ??????? (@THerwees) March 30, 2012
It's only a matter of time before Rick Santorum pulls the "I have black friends" card to *prove* he's not racist.

— Anthony | Lady Gaga (@Anthagiox) March 30, 2012
At this point , Romney's biggest qualification is that he isn't Rick Santorum.

— moshekasher (@moshekasher) March 30, 2012
Rick santorum let's the n wordslip!!!!!

— Sue Yu (@Sheso_Risque) March 30, 2012
youtube.com/watch?feature=… Rick Santorum was def about to call Obama a nigga, smh dude forgot he was being filmed and shit

— Wolf Haley Robbin Em (@DaayDaDon) March 30, 2012
Given what I know about Santorum, I don't have trouble believing that that's ACTUALLY what he was about to say. youtu.be/egtaV6Pj8yI

— Mike Suskie (@MikeSuskie) March 30, 2012
Did you enjoy this story?
We're sharing intelligent content that makes you think, or laugh, or both. Get our free newsletter for stories you will love.
Carbonated.TV