The U.S. Treasury Department on Friday announced an extension of sanctions against Hezbollah, a Lebanon-based Shiite militant group, for its support of the Syrian government.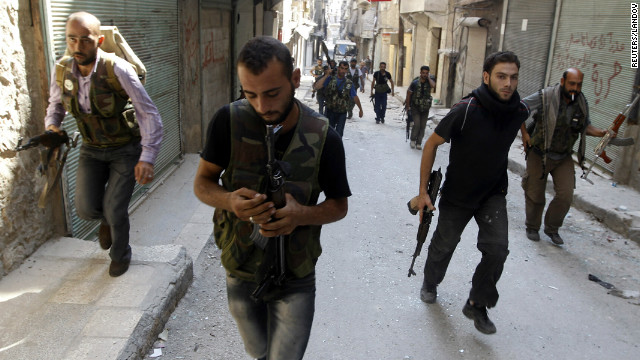 The U.S. Treasury Department on Friday announced an extension of sanctions against Hezbollah, a Lebanon-based Shiite militant group, for its support of the Syrian government.

Hezbollah, which the United States has long designated a terrorist organization supported by Iran, has provided training, advice and extensive logistical support to President Bashar al-Assad's military campaign against an uprising that began last March, the department reported.

The agency accused the group of directly training Syrian government personnel inside Syria, and facilitating the training of Syrian forces by the Quds Force, an elite unit of Iran's Revolutionary Guard Corps.

"Hizballah's extensive support to the Syrian government's violent suppression of the Syrian people exposes the true nature of this terrorist organization and its destabilizing presence in the region," Under Secretary for Terrorism and Financial Intelligence David S. Cohen said in a written statement announcing the sanctions.

Friday's announcement comes just as fighting for control for the embattled Syrian city of Aleppo raged and just before a trip by Secretary of State Hillary Clinton to Turkey for talks on the Syrian crisis.

But the specifics of the extended sanctions are unclear.

Meanwhile, Great Britain also announced Friday an extra $7.8 million in aid for the Syrian rebels fighting to oust al-Assad.

The money will not pay for weapons but is intended for medical and communication supplies, British Foreign Secretary William Hague said.

"The people of Syria can not wait indefinitely," he said. "The Syrian people need urgent help."

Hague's announcement came as shelling and clashes continued throughout Syria.

Syrian security forces killed at least 91 people, including 51 in Aleppo, said the Local Coordination Committees (LCC) of Syria, a network of opposition activists.

The day before, opposition groups said at least 134 people were killed.

Residents reported intense shelling Friday in a village in Hama as well as in two neighborhoods in Homs, the LCC reported.

An activist from the Al Midan neighborhood of Damascus told CNN described tanks as being everywhere smoke billowing in the capital. Troops, he said, were raiding homes and arresting people.

"The situation is terrible," said the activist, who was not identified because of security reasons.

Witnesses also reported shelling in Aleppo, Syria's largest city, the LCC said.

Syrian armed forces are tracking down and inflicting "heavy losses" on rebels in the Aleppo neighborhoods of Al-Ithaa and Saif Al-Dawla, Syrian state TV said Friday.

The Syrian government and rebel groups have been battling for days to control Aleppo, a key front in a conflict that morphed into a civil war after government forces began cracking down on peaceful protesters in March 2011.

Roughly 17,000 people have been killed since the fighting began, the United Nations said last month. The opposition has put the toll at more than 20,000.

Civilians in Aleppo were increasingly at risk from aerial attacks, artillery shelling and gunfire, Human Rights Watch said Friday. The group urged both sides to refrain from indiscriminate attacks.

"As Syria deploys helicopters, fighter jets, tanks, and heavy artillery in populated areas of Aleppo, it should do everything feasible to protect civilians from harm," said Anna Neistat, acting emergencies director at Human Rights Watch.

"At the same time, the Free Syrian Army forces in and around the city should do what they can to minimize the risk to civilians in the fighting."

The incessant bloodshed if forcing increasing numbers of Syrians to flee across the borders into Turkey, Lebanon, Jordan and Iraq, the United Nations refugee agency said Friday.

Almost 150,000 Syrians are now living as refugees, the agency said.

In Turkey alone, the refugee population has exceeded 50,000 people, with more than 6000 new arrivals recorded this week alone. Many are from the Aleppo area.

Foreign powers have called on al-Assad to stop the bloodshed and step down but they have not intervened militarily in Syria as they did in Libya.

Syria's harshest critics including the United States were absent from a meeting called by Iran to discuss the Syrian crisis. However, more than two dozen countries attended attended, notably China and Russia, key allies of Damascus.

Iranian Foreign Minister Ali Akbar Salehi called the meeting a success, Iran's state-run news agency IRNA reported Friday.

"Attendance of more than 30 countries at the conference shows its success, and we hope that more countries whose policies correspond and are in line with Iran's diplomacies attend similar conferences in the future," the foreign minister said, according to IRNA.

George Sabra, a spokesman for the opposition Syrian National Council, disagreed.

"When the Iranians talk about their readiness to host a meeting between the regime and the various opposition factions in Tehran, they forget that the problem in Syria is not about finding a place to initiate a national dialogue, the main problem is to stop the regime from mass-murdering innocent civilians and shelling every city in Syria," he said.