President Obama plans to ask Congress for about $50 billion in emergency spending to help rebuild the states ravaged by Hurricane Sandy, according to administration and Congressional officials briefed on the discussions.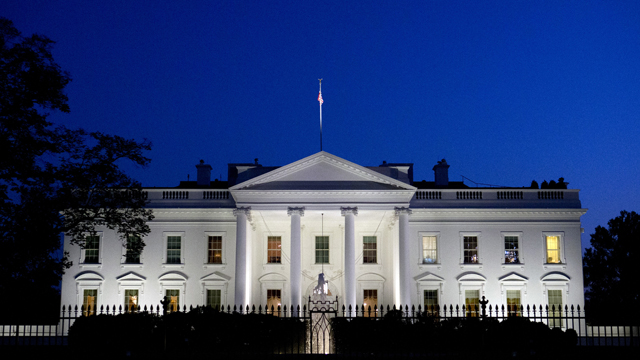 President Obama plans to ask Congress for about $50 billion in emergency spending to help rebuild the states ravaged by Hurricane Sandy, according to administration and Congressional officials briefed on the discussions.

The White House is assembling a spending request to send to Capitol Hill as early as this week, and while the final sum is still in flux, it should fall between $45 billion and $55 billion. That represents an enormous sum at a time when Mr. Obama is locked in a titanic struggle with Republicans over the federal deficit, but is significantly less than the states sought.

Unless an austerity-minded Congress adds to the president's plan, state leaders would have to figure out other ways to finance tens of billions of dollars of storm-related expenses or do without them. New York, New Jersey and Connecticut were seeking a combined $82 billion in federal help both to clean up and restore damage from Hurricane Sandy as well as to upgrade and harden infrastructure to prepare for future storms.

Administration officials would not say which specific spending items were being excluded, but other officials monitoring the issue identified several that the White House seemed cool to. New York, for instance, sought reimbursement for business owners for money lost while they were closed as well as for privately held utilities like Consolidated Edison.

Another proposal that may not make the cut was fully reimbursing homeowners for the costs they incur bringing damaged and destroyed homes to their condition prior to the storm; typically, the federal government covers the cost of bringing homes to a lower "livable" standard after natural disasters like Hurricane Sandy.

The administration request appears likely to come in even below the $60 billion that Senator Harry Reid of Nevada, the Democratic majority leader, said on Tuesday that he expected it to include. Yet even a spending request in the neighborhood of $50 billion would strain the current political system in Washington coming just weeks before a series of deep spending cuts and tax increases are set to take effect automatically, unless the president and Congress agree on a plan to avert them.

Supporters of the disaster-relief request are proposing that the money not have to be offset, or paid for through spending cuts elsewhere. The administration request is unlikely to propose a way to pay for the aid and Mr. Reid said he did not believe it should require savings elsewhere, but House Speaker John A. Boehner of Ohio is reserving judgment. If it is not offset, then it would be financed through additional federal debt.

The White House is trying to frame its storm-spending request so as not to conflict with its showdown with Republicans in Congress over broader budget issues, hoping to present it as a separate issue that has little to do with the long-term health of the treasury. Storm relief, once completed, would not be a recurring expenditure like Medicare or military spending. But officials privately acknowledge the timing is problematic.

"We expect to discuss the ongoing support that the federal government continues to provide for affected communities and our state and local partners," said Jay Carney, the White House press secretary. "The administration has already obligated more than $2.1 billion to support response and recovery efforts."

Craig Fugate, administrator of the Federal Emergency Management Agency, and Shaun Donovan, the secretary of housing and urban development, are scheduled to testify before a Senate panel on Wednesday morning, although officials do not expect them to detail what may be in the forthcoming administration spending request.

Republicans eager to preserve what they see as the high ground on spending in their struggle with Mr. Obama may try to avoid approving all of the storm aid right away. Representative Hal Rogers of Kentucky, the Republican chairman of the powerful House Appropriations Committee, has privately suggested taking up the aid request in two phases: emergency needs during the current lame-duck session and longer-term recovery requests next year.

"It might be difficult to get a large aid package through Congress in a lame duck" session, said a senior Republican committee official, who declined to be identified as speaking for the committee members.

But lawmakers from New York and other storm-damaged states are urging Congress to act now, largely because they fear the sense of urgency will almost certainly diminish if the matter is pushed into next year. They have an ally in Senator Mary L. Landrieu of Louisiana, the Democratic chairwoman of a Senate Appropriations subcommittee that oversees disaster funding.

Ms. Landrieu, a veteran of fights for recovery money after Hurricane Katrina devastated her home region, rejected the idea of leaving much of the storm recovery money until next year, arguing that breaking it into parts creates an atmosphere of uncertainty that makes it difficult for local officials to plan and implement long-term recovery projects.

"I would suggest we do as large a package as soon as possible," she said. "You should do a lot now and a little bit later."

"Nibbling around the edges," she added, "is not going to help."

While she and others tried to keep the storm question separate from the larger fiscal debate now roiling Washington, it may be impossible to disentangle the two. A 10-year deficit reduction plan presented by the Obama administration to Congressional leaders last week included $50 billion for short-term economic stimulus, generating fierce criticism from Republicans. Some Congressional officials said that could be dropped and replaced with disaster relief in roughly the same amount.

"That looks like a possible outcome," said one Congressional official who declined to be identified. "I can see how the disaster funding gets rolled into a year-end fiscal cliff bill."

Mr. Obama's pending request would leave the states with difficult choices to make. Gov. Andrew M. Cuomo of New York has asked for $33 billion to repair the city's subway system, hospitals and other facilities wracked by the storm, plus another $9 billion to upgrade infrastructure to protect against future storms, for a total of $42 billion.

Gov. Chris Christie of New Jersey has requested $29.5 billion to repair schools, roads, bridges, businesses, homes and other facilities in his state, plus $7.4 billion for mitigation and prevention of future storms, for a total of $36.9 billion. Gov. Dannel P. Malloy of Connecticut has asked for $3.2 billion, the bulk of it to bury power lines, upgrade transmission systems, build sewage treatment plants and other projects to guard against future storms.