The United States is divided on the subject of immigration. Everyone agrees that border security should be strengthened but views differ greatly when it concerns the estimated 12 million illegal immigrants in the country.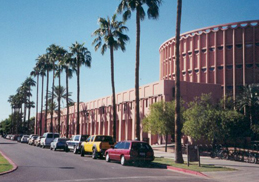 Arizona made up its mind. Gov. Jan Brewer signed a new immigration law in April that requires police officers, while enforcing other laws, to question a person's immigration status if officers have a reasonable suspicion that the person is in the country illegally.
This controversial law will take effect on July 29. Supporters of this law see this as the first step towards securing their borders and making sure that people cannot enter or stay in the country without permission. Opponents see the law as unconstitutional and feel that it will result in racial profiling. For them such harsh measures go against their values of tolerance, inclusion and mutual respect.

President Obama is stressing for an overhaul of the immigrant process and law. His administration advocates for the securing of borders but is more focused on dealing with the integration and legal citizenship of existing illegal immigrants. The plan in discussion is to set up a process through which immigrants can come forward, pay a fine, register themselves, prove their language skills, clear a security check and be on their way to achieving permanent or temporary citizenship. Some people are for this idea as they do not want families to be split up, workers to be deported and American values to be touted as hypocritical. Others however, view such a procedure as rewarding bad behavior. The message that will be sent out is that you can break American law without any repercussion.

On another front, the Justice Department has sued Arizona for instituting this law, arguing that it would undermine the federal government's pursuit of terrorists, gang members and other criminal immigrants. Federal and local law enforcement officers would be forced to focus on people who may not have committed crimes, and this may also cause the "detention and harassment of authorized visitors, immigrants and citizens." The lawsuit is creating more friction among the many divergent groups and Arizona's leaders and public are feeling let down by the federal government. According to them, it is their right to be protected from violent drug and immigrant smuggling cartels and if the federal government rather spend resources fighting this law than making the border safe, then they will have to take matters into their own hands.


More and more citizens are forming groups and patrolling the borders in Arizona. The patrols report any suspicious activity to the border guards and hand over people they catch trying to cross over. Till now the private patrols have not caused problems but local authorities are worried. Some patrols resemble militias, with ex marine officers patrolling the border in military fatigues and assault rifles. Also people in Arizona have become so frustrated with this issue, that they are perpetuating extreme views of hatred and bigotry.

We will just have to wait and watch as the lawsuit unfolds and as people on both sides voraciously advocate their stance. Will the federal government prevail or will states be able to make such laws themselves? Will this result in racial profiling, especially towards Hispanics?

On a side note; if all illegal immigrants are deported, who will drive cabs, man petrol pumps, clean hotel rooms, baby-sit children and provide general labor? I don't think the conservatives truly understand how different their life and country will be without these hard-working individuals.