It was only last week that Wyclef Jean, previously known for his hit hip hop records and philanthropic work, submitted his candidacy papers for Haiti's presidential elections to be held later this year. The intense media frenzy and hoopla surrounding his announcement has brought not only the earthquake hit country into the news once again but has also highlighted the increasing overlap of the entertainment world and politics. Can a musician successfully lead his country out of devastating circumstances? Or will his political inexperience go against him?

"Election time is coming. If I was president, I'd get elected on Friday, assassinated on Saturday and buried on Sunday." Nobody knew how prescient these song lyrics would be when Wyclef Jean first belted them out but seems like destiny is at it again. Just last week (several years after the song was released), the famous rapper/hip hop singer announced his presidential bid for the Haitian elections in November amidst great hoo-ha and media frenzy. There are those who wonder how serious a musician could possibly be about leadin
g his country and then there are the many who believe that this is perhaps exactly the kind of change Haiti needs after the earthquake in January completely debilitated development. Regardless of dissenting opinions though, the singer is not the first celebrity to make the shift to politics in a trend that was labelled 'celebritics' by writer Mickey Kaus in the 1980s. Several actors, musicians and performers including the likes of Ronald Reagan and Arnold Schwarzenegger have already made the transition successfully; what remains to be seen however is whether history will count Wyclef Jean amongst them.
Although Jean moved to the States at an early age, his association and devotion to his homeland Haiti has been evident in his music and personal endeavours throughout the years. The now former roving ambassador for the country, he set up a charity organization by the name of 'Yele Haiti Foundation' in 2005, funding the education of thousands of children, giving micro loans as well as playing a major role in emergency relief work during the earthquake aftermath. The foundation raised a total of $9.1 million with Jean spearheading the campaign and appealing to international donors as he continued working on the ground alongside locals. Be it through education, poverty or reconstruction work, the singer is and has been involved in promoting solutions to the country's chronic issues and as such his candidacy hasn't come as a surprise to many. Moreover, his music and philanthropic work have played a generous role in building a positive image for him particularly amongst the Haitian youth-almost 52% of the population. Disillusioned by corrupt politicians and policies, a large majority of these young voters see Wyclef's inexperience in the said domain as being an advantage and hence are now pinning their hopes on him to revamp the system. As expected though, there is also a level of apprehension as his close proximity to the US has come under severe scrutiny. Be it in the form of residency issues or conspiracies claiming him to be an American puppet, the singer's eligibility and credibility have sparked debates despite his incessant protests. But, are those really the real issues?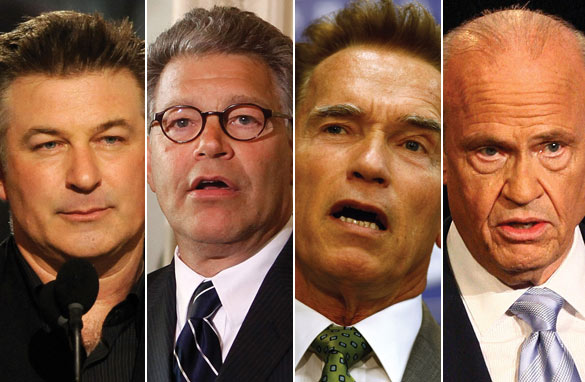 I think not. Frankly speaking, any country would find it difficult accepting a person who has spent most of his life abroad rapping and dancing to tunes like "Hips don't lie" as its highest office holder without qualms. In those terms, I believe Haiti's fears are certainly not unfounded. However, what needs to be understood is that as long as celebrities can present ideas or political agendas that are well planned, thought out and viable there is absolutely no reason why they shouldn't be allowed to dabble in politics. If anything, they only highlight the cause further and in this case for a rapidly deteriorating Haiti, this could be exactly what the doctor ordered. Be it Bono's support for Africa, Angelina Jolie's UNHCR ambassadorship, Reagan's presidency or even Clint Eastwood's political rendezvous, celebrities have and till date continue to attach themselves with political platforms bringing media attention and in turn public awareness in their wake.

So, what if Wyclef is allowed to run and does win? For one, artists are known for their creative thinking and at a time when Haiti is facing problems of gargantuan proportions with little or no infrastructure left, illiteracy, extreme poverty and unbridled corruption, Wyclef's ideas may lease it new life. Furthermore, his links to the States and massive support from his admirers will give him the opportunity to help bring Haiti back into the global arena by building bridges and opening minds; a task largely ignored by the country's former corrupt leaders. For this to happen though, Mr. Wyclef will need to win the November 28th election—and for his sake lets just hope fate ignored the rest of his song.