You have to see this heartwarming video of Iris Grace, a six-year-old artist with autism, and her beloved cat Thula. Thula has made an amazing difference in Iris's life.
Six-year-old Iris Grace Halmshaw, of Leicestershire, England, is already a world-famous painter with a devoted following. Her dreamlike watercolors sell for up to £ 1,500.
Iris has a rare gift. She also has autism.
When Iris's parents first discovered she was autistic, their daughter's prospects looked bleak. Iris communicated very little, and doctors warned that she might never talk. She was often anxious, overwhelmed by her surroundings. She was especially terrified of water, even a drop, making bath time a nightmare for her mother. But Iris's loving parents persevered.
Read More: Is This Autistic 5 Year Old The Next Monet?
Her mother, Arabella Carter-Johnson, introduced Iris to art when she was a toddler, in an effort to help manage her autism. She took to it immediately, producing astonishing masterpieces as a three-year-old. The adorable child prodigy drew plenty of attention on YouTube and Facebook.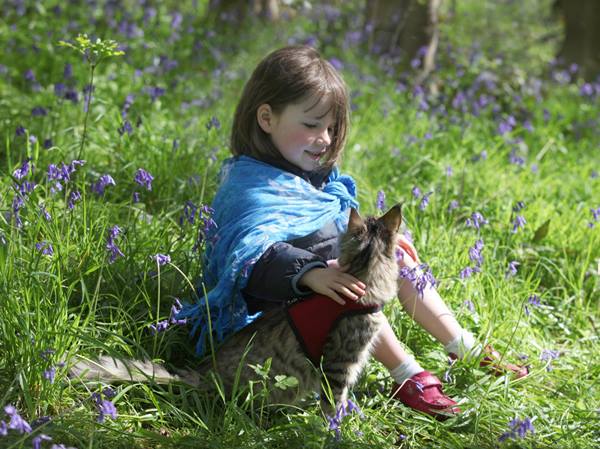 When fans suggested that a cat might help Iris with her social skills, her mother brought home Thula, a beautiful Maine Coon. Iris's world instantly became brighter. Her mother told BBC, "They understood one another in a way that we would always struggle to. There was an undeniable bond between them — a powerful connection that we had been searching for all this time."
Thula followed Iris around as her furry "guardian angel" and constant companion. Her presence had a calming effect. With Thula by her side, Iris began to expand her world. She even started speaking. Arabella recalls, "She was able to communicate with us about what she wanted. She started that with Thula, by saying, 'More, cat' and 'Sit, cat' — She was giving her instructions."
Read More: Touching Video Shows 'What It's Like To Have A Brother With Autism'
The cat, who likes to swim, also helped Iris overcome her fear of water. Delightful footage on YouTube shows the two splashing about in a pool and going on boat rides together.
In an interview, Arabella told BBC what she had learned from life with Iris and Thula:
"We've got this saying that different is brilliant and I really mean it — autism to me now is brilliant.

It doesn't have to be this grim diagnosis. It can be challenging — very, very challenging at times — but I feel that if you work with the child and work with their interests you will see a progression, you'll see changes."
Arabella shares Iris's inspiring story in her new book, Iris Grace.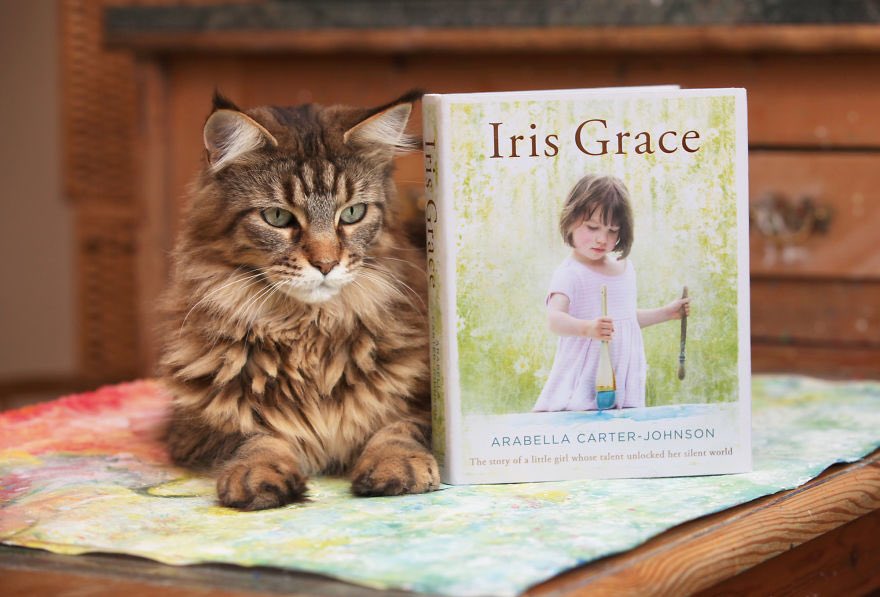 Banner Image Credit: Twitter @enfemenino
Thumbnail Image Credit: Twitter @Incluyeme_org
Carbonated.TV