As Steve Harvey is set to return as host of the Miss Universe pageant, President Rodrigo Duterte of the Philippines has expressed strong opposition.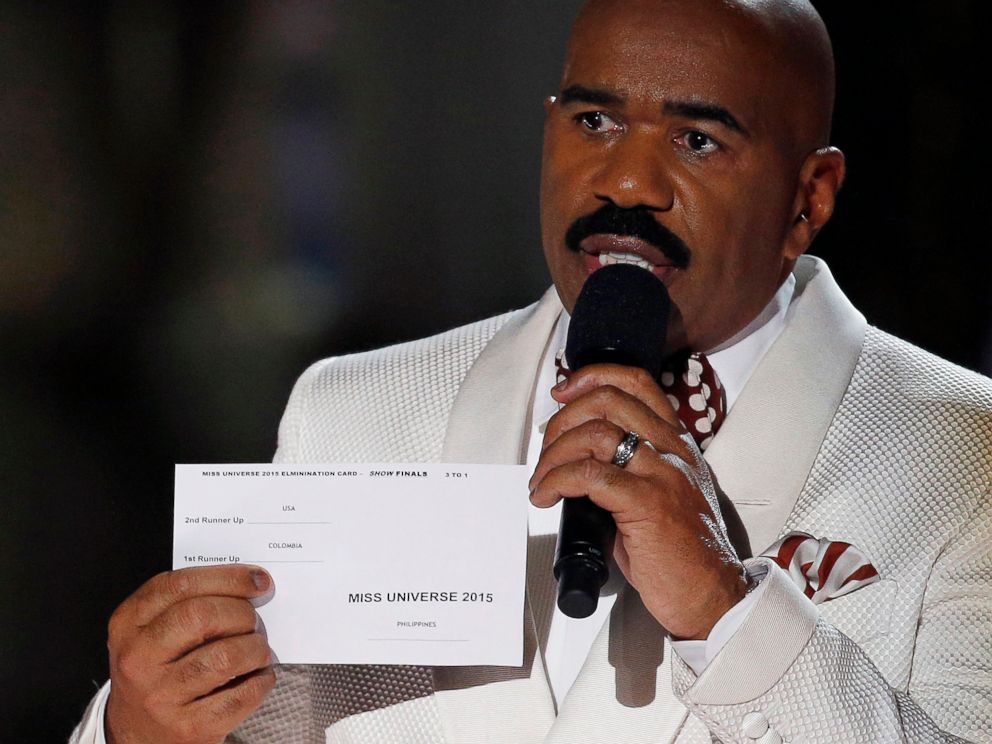 The news broke back in December that Steve Harvey would be invited back to host Miss Universe even after his major blunder last year when he announced the wrong winner.
Harvey apologized profusely for making the world believe for several minutes that Miss Colombia (Ariadna Gutierrez Arevalo) was crowned Miss Universe instead of the pageant's rightful winner, Miss Philippines (Pia Wurtzbach).
Harvey's slip of the tongue became a huge public spectacle. Many treated it as a laughing matter with memes and jokes galore, however, others — including President Rodrigo Duterte of the Philippines — were unamused.
Despite speculations that Miss Universe would give Harvey the boot, he has been given the chance for redemption.
According to CNN Philippines, the country's tourism secretary Wanda Teo relayed sentiments recently expressed by Duterte regarding Harvey hosting future Miss Universe pageants.
"He cannot host. I am going to talk to the Miss Universe that he cannot host so that is my problem," Duterte reportedly told Teo (translated by CNN Philippines). "I don't want him to be the host of the Miss Universe."
The 2016 Miss Universe pageant is set to be held in Manila, Philippines — which could have a lot to do with Duterte's passionate feelings about the host. He wouldn't want an unintended disrespectful mistake like last year's to happen on his own country's soil.
According to Teo, Harvey's under a five-year contract meaning, he will be the host regardless of Duterte's opposition.
However, she also noted, "So the President will not get mad, we may add a Filipina to co-host," — which may not be such a bad idea.
Duterte, who has been dubbed "Trump of the East," is simply holding an unnecessary grudge against Harvey. Miss Philippines was much more forgiving of Harvey when she appeared on his talk show last year after the ordeal.
Banner Photo Credit: Twitter, @THR & @lekha_shankar
Carbonated.TV