A Czech hiker survived several weeks alone on a frozen New Zealand trail after her partner tragically died when they got lost along their journey.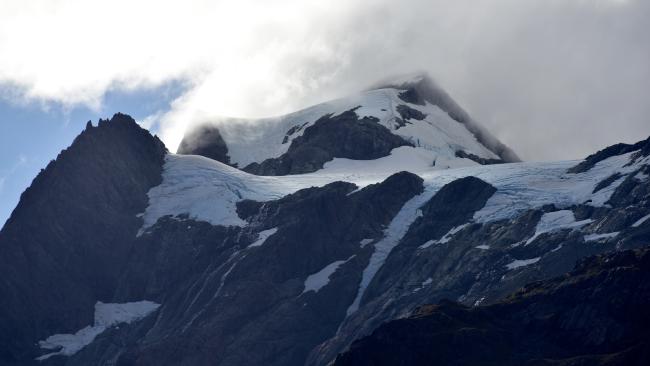 A woman from the Czech Republic survived a whole month alone in New Zealand's snow-covered Routeburn Track before she was finally rescued.
The unnamed woman was found on Wednesday in a park warden's hut where she had been living for the last several weeks.
Last month, she and her partner had originally set out for a three day journey through the trails; however, they eventually got lost because the track markers were buried in the snow.
According to Mashable, the pair attempted to complete the treacherous hike in the snow but two days into it, he fell down a steep slope and died.
After her partner's tragic death, the woman spent three nights outdoors enduring freezing conditions before she came across the hut that would temporarily become her home.
"Given her experience and the avalanche risk, she decided it was best for her safety to remain in the hut, and that was the correct decision to make," Inspector Olaf Jensen reportedly said.
She was able to draw out the letter "H" in the snow as a signal for help and waited to be rescued.
It took such a long time because hikers were reportedly avoiding the route due to risks associated with the extreme weather conditions.
The woman's refuge finally came after police found the couple's car at the trailhead and sent a helicopter out on a search for the vehicle's owners.
"It's very unusual for someone to be missing in the New Zealand bush for such a long period without it being reported," Jensen said. The Czech consulate didn't raise the alarm on its missing residents until Wednesday.
The woman was reportedly found to be in reasonable physical health and was relieved to see her rescuers. She was taken to a nearby hospital and treated for frost bite, hypothermia, and other minor injuries.
Luckily, the hut was equipped with firewood and leftover food, enabling her to stay alive for such a long time. It even had a radio, but the woman couldn't figure out how to operate it.
Police are now trying to locate the body of the woman's partner.
This resourceful woman took on the wilderness and won. Many people in her position would have given up after weeks began to pass, but her perseverance and faith contributed to her eventual rescue.
She's likely still grieving and mourning the loss of her partner, but ultimately, her strength and resilience transformed her story of tragedy to one of triumph.
Banner Photo Credit: Wikipedia
Carbonated.TV