A proud and cultured African American high school graduate, Nyree Holmes, wore his traditional African stole on stage and got kicked out of the ceremony.
Graduating school is an important accomplishment for graduates of all ages, and diverse students should be able to proudly represent their culture as they walk across the stage.
Nyree Holmes, an 18-year-old graduate of Consumnes Oaks High School in Elk Grove, California, wore a traditional African kent stole around neck on top of his graduation gown as he walked across the stage and was shortly after escorted out of the graduation for wearing the stole, according to Fusion.
In a Twitter explanation, Holmes stated that his school's representative, Matt Mason, walked up to him in the graduation ceremony line and told him to "give me your kent cloth."
Holmes refused to hand over his stole that represented his heritage and Christian faith and continued to walk across the graduation stage.
At the bottom of the stairs of the stage, Holmes was greeted by three police officers that informed him that he needed to leave the vicinity immediately.
"I call my mom to let her know that I have been taken out by the police," Holmes stated via Twitter. "I get outside and walk to my family and tell them what happened and my dad takes my cap and gown and ID to try and get my diploma."
Holmes's father was able to successfully convince a security guard to have his son receive his high school diploma at the exit of the Sleep Train Arena where the ceremony was held.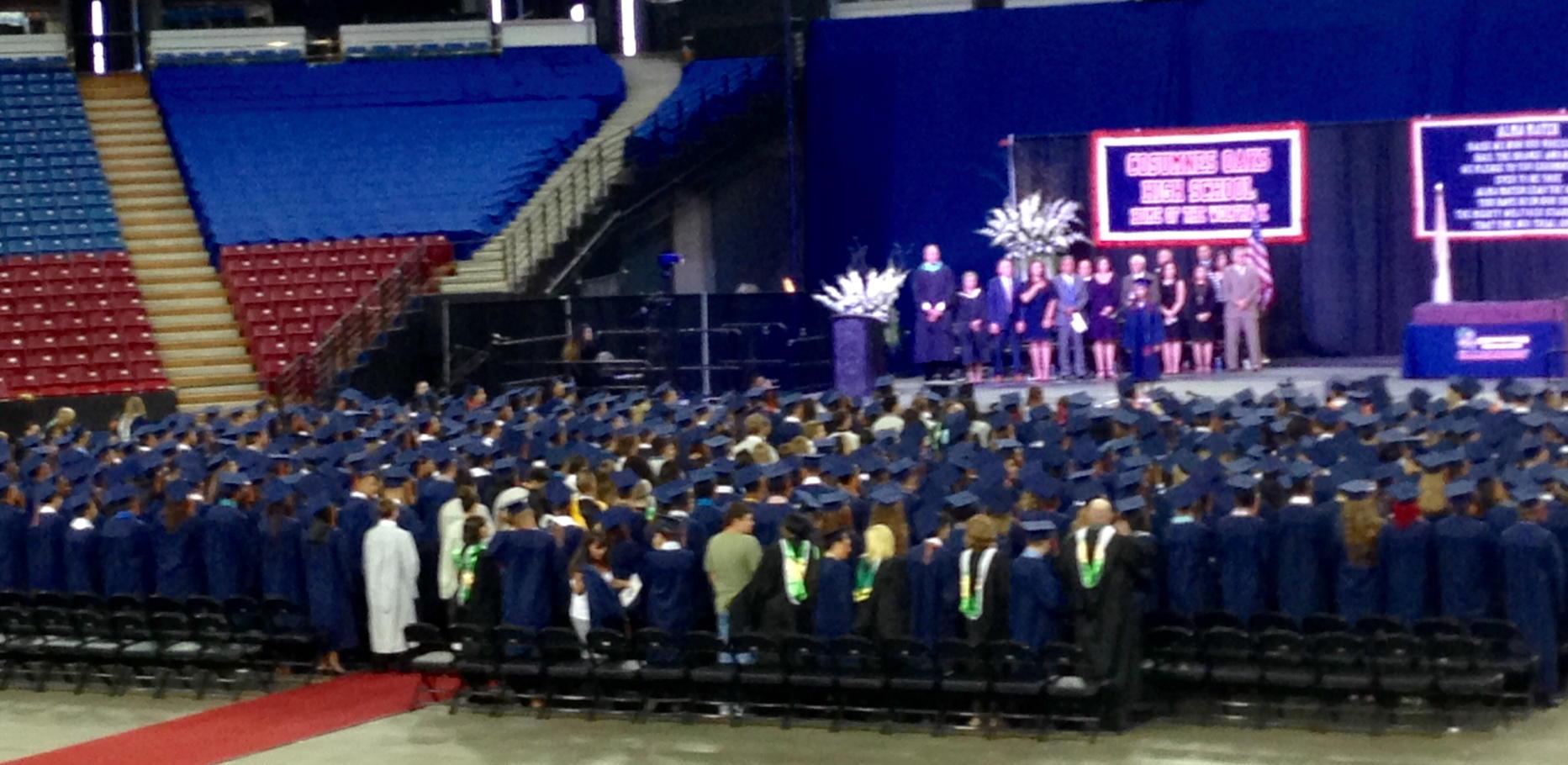 Graduates shouldn't have to live in fear of punishment for an attempt to proudly represent their culture during graduation.
Banner Image Credit: Twitter user, @arrowsmith
Carbonated.TV