A Canadian Federal Court Justice may lose his job as a result of biased and inappropriate remarks he made to an alleged rape victim back in 2014.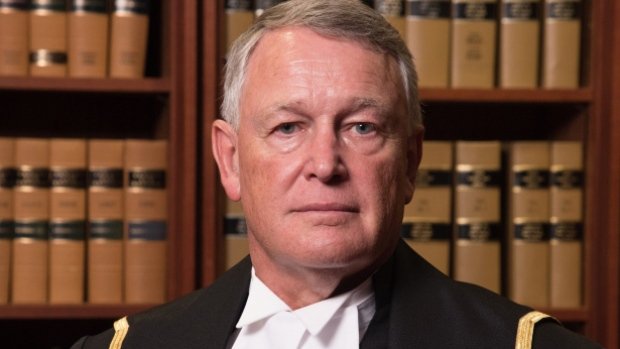 A Canadian judge has found himself on the receiving end of critical backlash after some very insensitive comments he made to an alleged female rape survivor.
"Sex and pain sometimes go together," Federal Court Justice Robin Camp reportedly told a victim during trial back in 2014. "That's not necessarily a bad thing."
"Sex is very often a challenge," he added.
In the first place, Judge Camp seems to be under the impression that rape and sex are synonymous. Rape is a sexual crime; it is not "sex."
So, while sex can bring about certain challenges — such as remembering to use protection or finding a comfortable position that each consenting adult enjoys — rape is not just some unintended side effect of sex, as Camp's remarks imply.
Four law professors banded together and launched a complaint against Camp in which they alleged that the trial was "threaded through" with outdated "myths" and "stereotypes" about sexual violence which caused him to misinterpret Canada's sexual assault laws, Mic reports.
A "misinterpretation" is a strong understatement for whatever was going on in Camp's head. During the trial, he reportedly admitted testimony about the victim's sexual history and suggested that "a woman cannot be raped against her will."
Camp treated the case with nonchalance, considering the rape as just a misunderstanding.
"Is there not a possibility that a very unhappy thing happened here? Two young people made love, and somebody came afterwards and poisoned the girl's mind?" Camp reportedly asked.
The accused rapist got off virtually scot-free with just a warning not to "upset women and get into trouble," according to the National Post.
The Canadian Judicial Council held a hearing on Tuesday to determine if Camp's mishandling of the case is grounds for his removal from the bench.
The unnamed victim testified against Camp, reliving how his words made her feel.
"He made me hate myself and he made me feel like I should have done something ... that I was some kind of slut," the victim reportedly said Tuesday.
She also testified that Camp asked her why she "couldn't just keep [her] knees together" and made her feel like the assault was her fault.
Camp has admitted to his mistakes and has since offered an apology, but it is yet to be determined whether his expressions of remorse come too little, too late.
According to CBC News, the judicial council has formed a five-member inquiry panel that will determine Camp's future as a judge after hearing evidence over the next several days.
It would be no surprise if Camp is only owning his faults as a means of damage control to try to save his own skin. The jury is still out, so to speak, on whether or not he truly understands the error of his victim-blaming ways.
Banner Photo Credit: Twitter @CBCNews
Carbonated.TV