Here's what you need to know about Frank Gaffney, the Islamophobic conspiracy theorist who may be joining President-elect Donald Trump's transition team.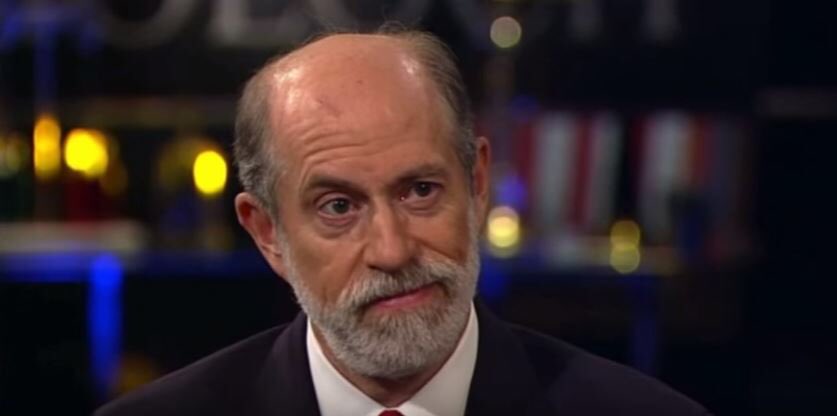 Reports surfaced this week that the infamous Islamophobe Frank Gaffney has joined President-elect Donald Trump's transition team, which is worrisome, to say the least.
Gaffney, 63, is the founder of the Center for Security Policy, which has been dubbed an anti-Muslim hate group.
Many of the center's allies were behind all of the anti-Muslim rhetoric Americans were exposed to throughout the presidential primary elections from Trump and his former opponent Ted Cruz.
Gaffney's role on Trump's transition team would reportedly be to aid in national security issues, according to ThinkProgress.
Trump's communication director Jason Miller spoke out on Wednesday to deny the reports that Gaffney would be on the team.
Please don't fall for this. The story did NOT say he was officially on the transition team. https://t.co/JQWqnxu9qK

— Maggie Haberman (@maggieNYT) November 16, 2016
Gaffney, himself, denied the reports in a statement to Politico on Wednesday.
"An unattributed quote appeared in the press yesterday indicating that I had been appointed to the Trump transition team," Gaffney said. "In fact, I have not been contacted by anyone from the team and appreciate the campaign's clarification today that the previous day's reports were inaccurate."
According to the New York Times, Trump is only getting "advice" from Gaffney. Regardless, having any ties to the anti-Muslim bigot is problematic.
In addition to being known as "one of America's most notorious Islamophobes," Gaffney also seems to have an affinity for perpetuating conspiracy theories. He has a tendency to accuse his political rivals of being connected to the Muslim Brotherhood, including Hillary Clinton's aide Huma Abedin and President Barack Obama.
Gaffney was previously a deputy assistant secretary of defense during the Ronald Reagan administration until he was forced out, according to The Intercept. Afterwards, he went on to found the Center for Security Policy.
Gaffney's anti-Muslim efforts picked up steam after the 9/11 World Trade Center terrorist attacks — a time when all Muslims were largely blamed for the actions of a group of extremists. Needless to say, he felt 9/11 confirmed his beliefs. He was also a fervid supporter of the Iraq War.
In 2011, he was banned from speaking at the popular Conservative Political Action Conference after he began spreading the conspiracy theory that the conference had been invaded by the Muslim Brotherhood.
In addition to his hatred of Muslims, he evidently agrees with white supremacist views in general considering that in 2015 he invited a well-known white nationalist named Jared Taylor to appear on his radio show and proceeded to praise his "wonderful" work.
Gaffney has already, in some ways, "advised" Trump by inspiring the "total and complete shutdown of Muslims entering the United States" proposal he announced back in December 2015 and built his whole campaign around. Trump cited a poll from Gaffney's Center for Security Policy to justify the discriminatory tactic.
The center's poll had purportedly found that "25 percent of [American Muslims] polled agreed that violence against Americans here in the United States is justified as a part of the global jihad," and 51 percent supposedly "agreed that Muslims in America should have the choice of being governed according to Shariah." Of course, those statistics were found to be fabricated.
In a nutshell, Gaffney is just bad news. The list of prospects for Trump's transition team and cabinet completely shred what little bit of "hope" many Americans had that the president-elect would ease up on his outrageous immigration stance following the election. He appears to intend to make good on his vows to crack down hard on Muslim communities.
It's up to the American people to come together against hateful people like Gaffney who view Trump as their champion to further their racist and xenophobic agendas.
Banner Photo Credit: Reuters
Carbonated.TV