A Chicago Cubs fan didn't let distance or death stop him from keeping a pact he made with his dad to watch their team play in the World Series together.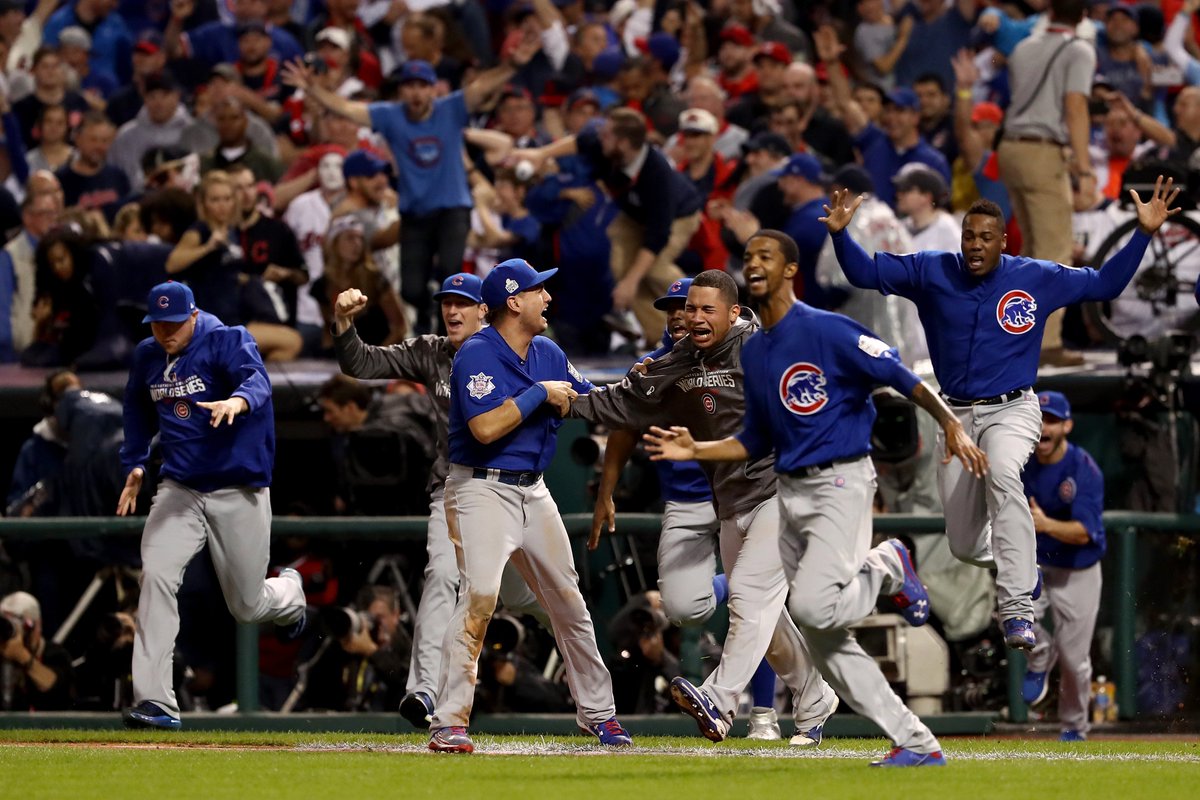 Chicago Cubs fans had much to celebrate on Wednesday night after their beloved team won their first World Series in 108 years.
However, there were many diehard fans that weren't able to witness the historical victory because they passed away before ever seeing the Cubs win a championship game.
Wayne Williams' father is one of those people who was cheering the Cubs on from the afterlife.
However, Williams made a pact with his dad years ago that if the Cubs ever made it back to the World Series, they would be together for it. He didn't let death stop him from sticking to that promise.
Although Williams' dad died back in 1980, he made sure his father didn't miss a beat by driving all the way from North Carolina to Indiana to watch the game at his dad's grave site, Mashable reports.
"I talked it out with my boys forever. I let them know that I told my dad — we had a pact. When the Cubs — not if, when — the Cubs got into the World Series, we would make sure we listen to the games together," Williams told local reporters while sitting out at Greenwood Forest Lawn Cemetery.
Williams said his father was a World War II veteran and became a Cubs fan after joining the Navy.
"I think it was because when he was at boot camp at Great Lakes," Williams surmised. "He probably went to some games, because Wrigley's brought the guys out there for these things and it was the closest thing to big-time baseball he'd ever seen."
Williams sat alone in his lawn chair while decked out in Cubs gear with a "W" flag in tow, anticipating the big win.
His trip was a two-fold success, because he didn't just watch the Cubs play in the World Series with his dad, but he got to watch them win.
Banner Photo Credit: Twitter @mytop10videos
Carbonated.TV