A French fencer's phone fell from his uniform pocket as he lunged toward his opponent causing a major distraction that garnered boos from the audience.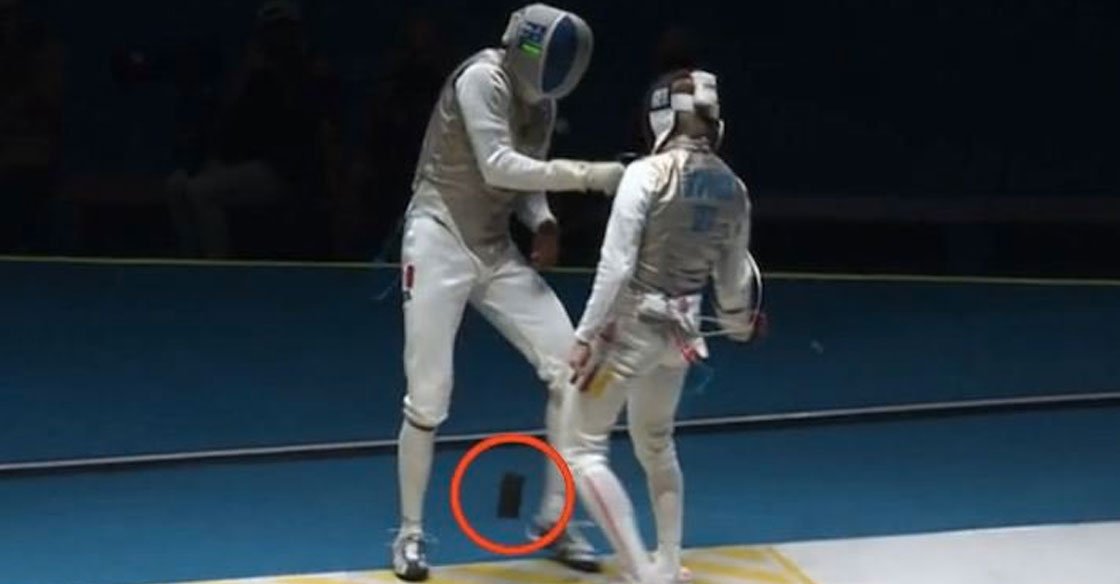 Of course a millennial Olympian dropped his smartphone while competing in a televised fencing match.
French fencer Enzo Lefort must have forgotten to take his phone out of his uniform pocket before going up against Germany's Peter Joppich. In the middle of their match, the phone fell from Lefort's pocket and dropped on the ground.
Rather than pretend like nothing happened, Lefort actually stopped to pick up the device and hand it off to his coach, an action that was met with boos from the crowd.
When you're fencing in the Olympics but your timeline is still lit. ????https://t.co/W4MWrbJOOJ https://t.co/NLy2KNrnYc

— NBC Olympics (@NBCOlympics) August 9, 2016
The 24-year-old ended up losing the match 15-13, but according to Mashable, it wasn't because of the little phone mishap.
While the incident is pretty hilarious and seems like quite the careless mistake, all millennials can likely relate.
We've all been in a situation where our phone obsession got us into a pickle, whether it was getting scolded for having it out in school or work, texting and driving, or the dreaded butt-dialing.
Growing up in an age in which you're constantly plugged in and logged on, it's easy to forget there are certain times and places where electronics are simply not appropriate including; job interviews, movie theaters, courtrooms, and apparently Olympic fencing matches.
Banner Photo Credit: Video screenshot
Carbonated.TV