Donald Trump did not receive a warm welcome as he walked through a crowd of hecklers at a New York City polling station with his wife Melania.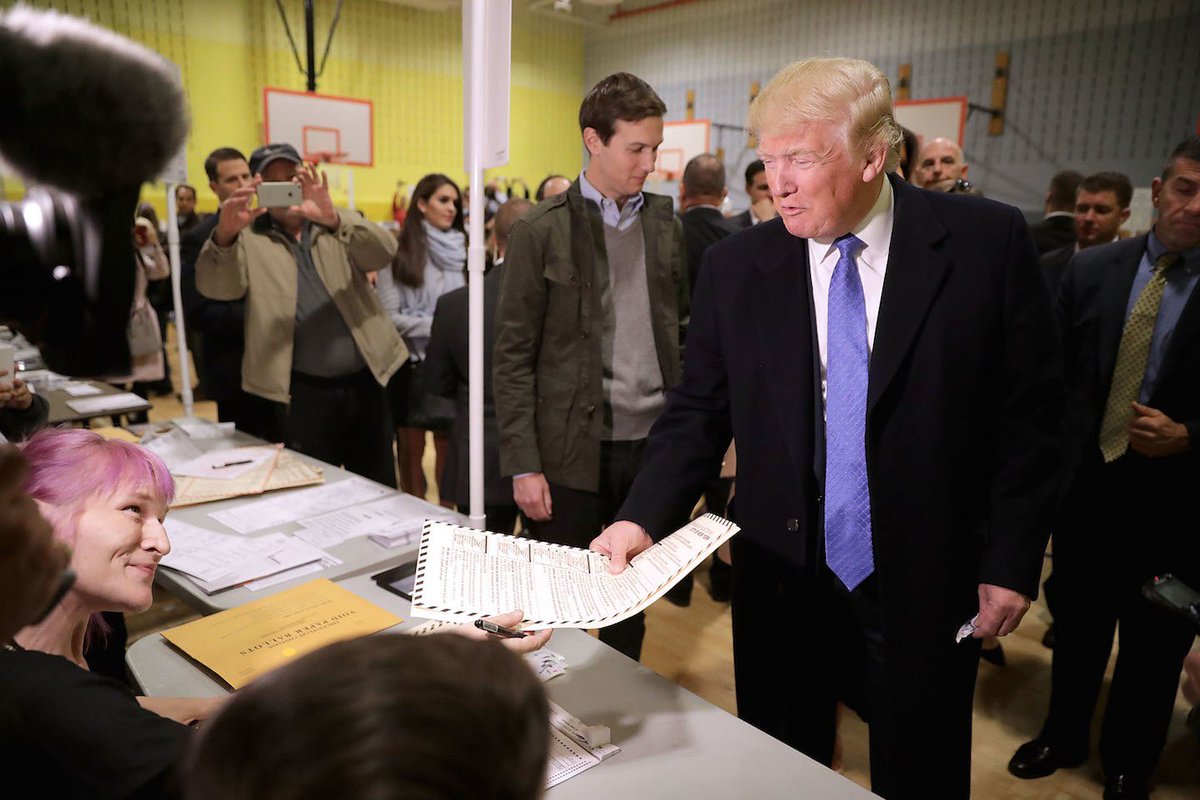 When Donald Trump arrived at PS 59 School in midtown Manhattan to cast his vote for himself, he probably expected his fellow New Yorkers to welcome him with open arms.
Alas, this was not the case. Trump was met with boos and jeers when he showed up to the polling station Tuesday morning.
This may not be incredibly surprising, since the Republican candidate has been trailing behind his opponent, Hillary Clinton, in New York's pre-election polls.
According to Mic, one heckler yelled, "New York hates you!" as Trump walked by.
Fox News seemed to believe that Trump was being cheered on as he was going in to vote, however, the roars heard in the video clip of Trump sound starkly different from the very clear salutes and applause that Clinton received when she entered her polling station.
You decide. pic.twitter.com/bIIz3CLzP4

— John Whitehouse (@existentialfish) November 8, 2016
Watch @HillaryClinton cast her vote: "It's the most humbling feeling" #ElectionDay pic.twitter.com/8GxfiOadNZ

— Mashable (@mashable) November 8, 2016
Perhaps what you hear depends on who you support, but most of us would likely prefer to walk through Clinton's crowd any day.
Banner Photo Credit: Twitter @usweekly
Carbonated.TV