One guy from Greensboro, N.C. went on the Oprah Winfrey Show to about what it's like to share the same name as the racist bigot Donald Trump.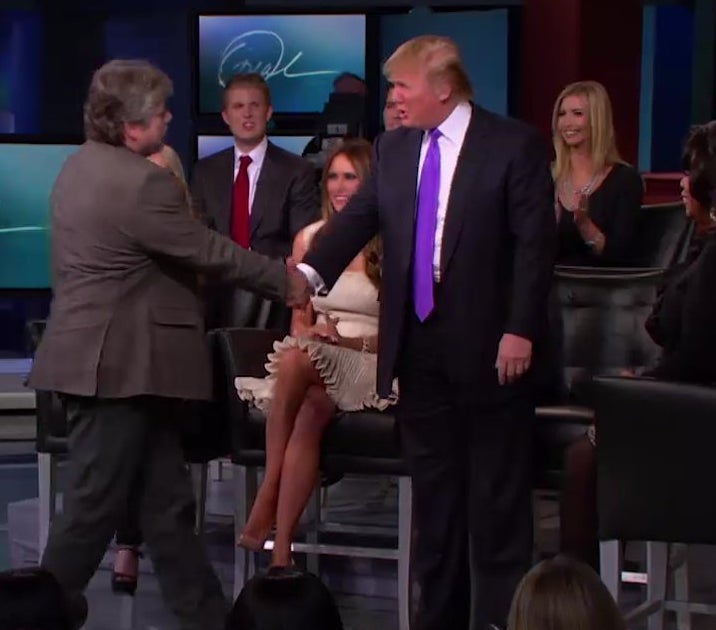 America, meet Donald Trump. No, not the presumptive winner for Republican presidential nomination—this guy just so happens to share the billionaire's name.
About five years ago, before the presidential hopeful made his way to the podium to give a speech on building border walls, making suggestive and child-like comments about his hands (and the hands of other candidates), all while managing to spew racist bigotry to thousands of audience members, some random guy went on the Oprah Winfrey Show to talk about what it was like to share the same name with such a famous businessman.
"I get hotel upgrades and rental car upgrades, first-class airline tickets and things like that," he said with a smile.
Even before the billionaire's tirade into politics, average-Joe Trump was still dealing with reactions to his name nearly every day.
"I generally have reactions to my name on a daily basis," Trump explained. "They say, 'Are you The Donald?' I say, 'No, I'm A Donald.' I know when a conversation starts, I'm going to need my license to prove that I am Donald Trump."
Recommended: Donald Trump's Love For Hispanics Is As Authentic As A Taco Bowl
Both men met on the Oprah Winfrey Show back in 2011, but now five years later, Oprah decided to track average-Joe Trump down in her "Oprah: Where Are They Now?" segment to see how he is faring.
"I was recently in California and I got a little bit [of a] different reception than I did in the southeast and where I live," he says. "Depending on what areas, they would say, 'Oh, my God, I'm sorry you have the name Donald Trump. You must have a terrible life.' Then there are others, in other areas of the country, that say, 'Oh, that's a great name!'"
So who is he going to vote for?
"He knows what he's doing, and I'm behind him 100 percent."
Check out the video below:
Banner Image Credit: OWN via YouTube
Carbonated.TV