A British Uber passenger was disturbed to discover that her driver had taken the longest route possible after she accidentally fell asleep along the way.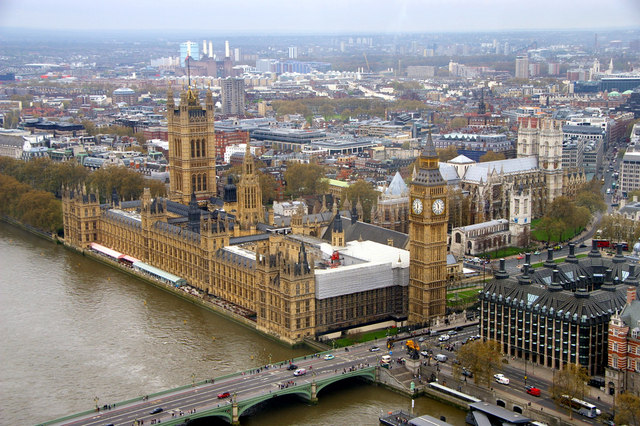 British comedienne Hannah Warman was taken on the longest Uber ride ever after accidentally falling asleep.
She was alarmed when she noticed she had been charged €84.95 ($111 U.S. dollars) for what should have been a brief trip.
Warman took to Twitter to share a screenshot of the 35-mile ride through London that her sneaky driver took her on while she was catching some z's in the backseat.
"When u think 'It's only a 5 min walk but f**k it, I'll get an uber! & u fall asleep'" Warman tweeted directly to the ridesharing service's official account. She included the hashtag #LookAtTheRouteHeTook!
When u think "It's only a 5 min walk but f**k it, I'll get an uber!"
& u fall asleep #LookAtTheRouteHeTook! @uber pic.twitter.com/xsELKpsgjF

— Hannah Warman (@hannahwarman) August 29, 2016
Not only did her tweet catch Uber's attention, but many of her followers reacted to the situation as well and her post soon went viral.
@hannahwarman @Uber Something similar happened to me late last year... pic.twitter.com/AVZ73Yraax

— Ste Hoare (@stehoare) August 30, 2016
@hannahwarman What on earth was he doing? It's not even like the route came out as an amusing picture or something. Glad you're okay tho.

— Paul Brinkworth (@manicstranger) August 29, 2016
@hannahwarman @Uber first time I ever got an uber I fell asleep and he drove 25 miles in the wrong direction before turning round

— Paul Jordan (@PaulJordo) August 30, 2016
@hannahwarman @Uber I had one of those too pic.twitter.com/yLUQnwHE0r

— Zoe Ellen Lee (@Zoe_Ellen_Lee) August 30, 2016
According to Mashable, Warman insisted that the driver, "couldn't have got that lost because they have Sat Navs and the map with the start and end point would've been in front of him. It looks like he went the longest way around possible."
She also admitted feeling "a bit shaken and unsafe" because she didn't know why she was being driven around for so long as she was essentially unconscious the entire time.
Uber responded by encouraging Warman to send them a private message so they can follow up on the ordeal.
"I had to email a few times to get a reply, then got a partial refund, but I wasn't given an explanation or the reassurance I felt was needed," she said. "They said they can't tell me anything about the driver or the action that was taken due to confidentiality."
Eventually, she received a full refund, but she wasn't thrilled about how they initially handled things.
"I think people need to be aware that stuff like this goes on because there's a blasé confidence everyone has with using Uber that maybe isn't warranted," Warman surmised.
"I still believe that most Uber drivers are good, hard-working people who probably have the customer's best interest in mind, but I think it's too easy for the less nice ones to get away with conning people, or worse," she added.
It's possible that the driver thought he was doing a nice thing for Warman by keeping the ride going so as not to interrupt her slumber, but not likely.
Warman's experience serves as a lesson to us all to pay close attention while someone is providing a service to you, because no matter how reliable the company or organization may be, scammers can slip the cracks.
Banner Photo Credit: Reuters
Carbonated.TV